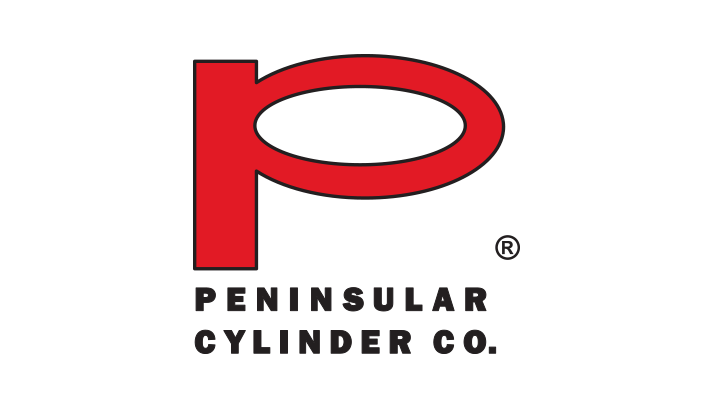 Cylinder Accessories
Decell Systems
Die Lifter Units
NFPA and Metric Cylinders
Power Clamps
Peninsular Cylinder Company began in 1948 as a result of America's leading machinists coming together to create world class cylinders. Today, they are an ISO 9001:2015 certified company that continues to provide the highest quality Hydraulic & Pneumatic cylinders that serve a wide array of industries. Their history with cylinders, top performing products, and an outstanding customer service team makes for an unmatched cylinder experience. That is the Peninsular Cylinder advantage.